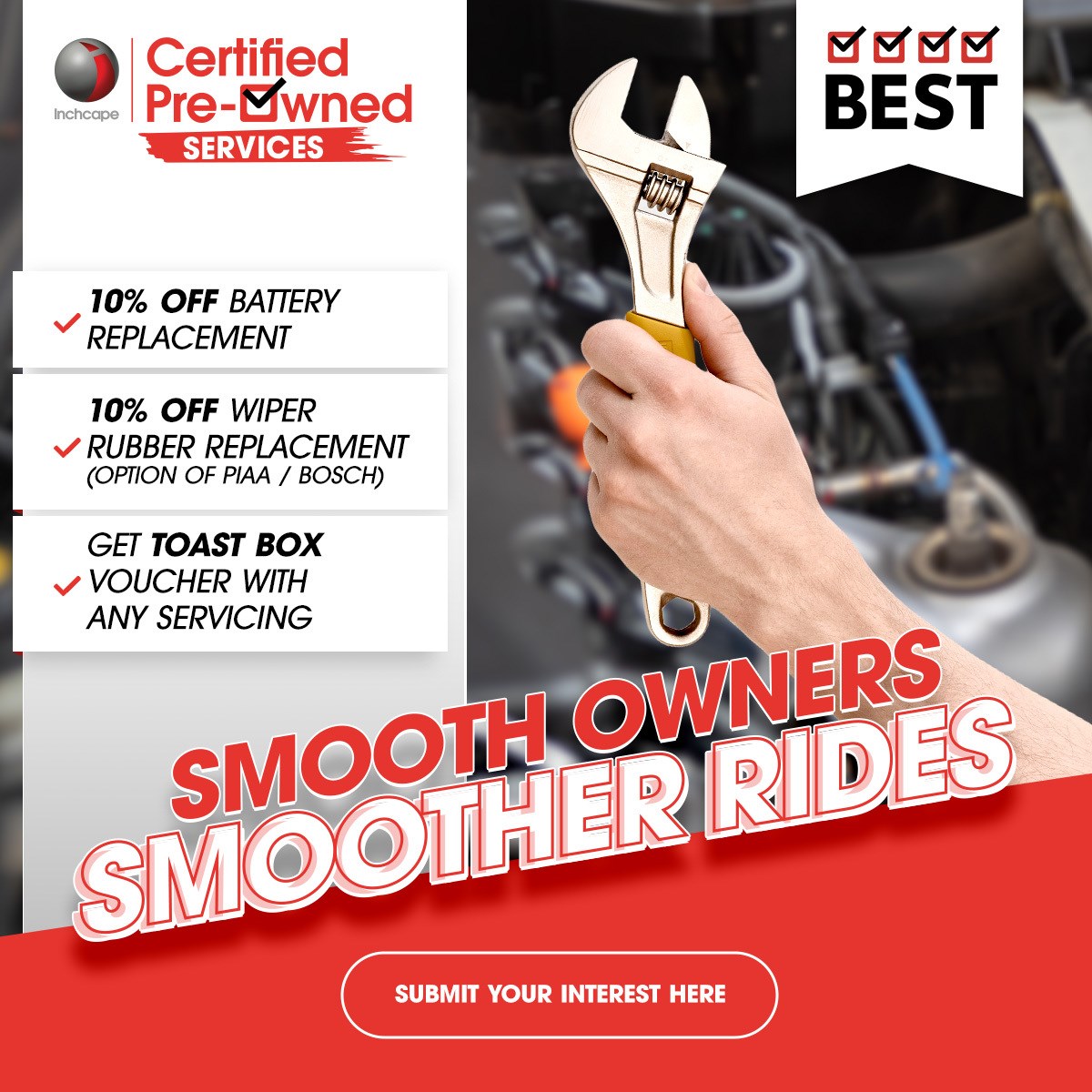 There's nothing quite as satisfying and impressive as a smooth driving experience – get your battery check and wiper rubber replaced for a greater peace of mind and larger rewards.
Book now and enjoy:
10% off battery placement (U.P. from $90 depending on vehicle model)

10% off wiper rubber replacement (U.P. from $35 depending on vehicle model, available in PIAA or Bosch)

$5 Toast Box Cash Voucher with any of the servicing done
With our quality parts and team of skilled technicians taking care of your car, your ride with be as smooth as can be. So hurry, submit your interest today.
T&Cs apply.