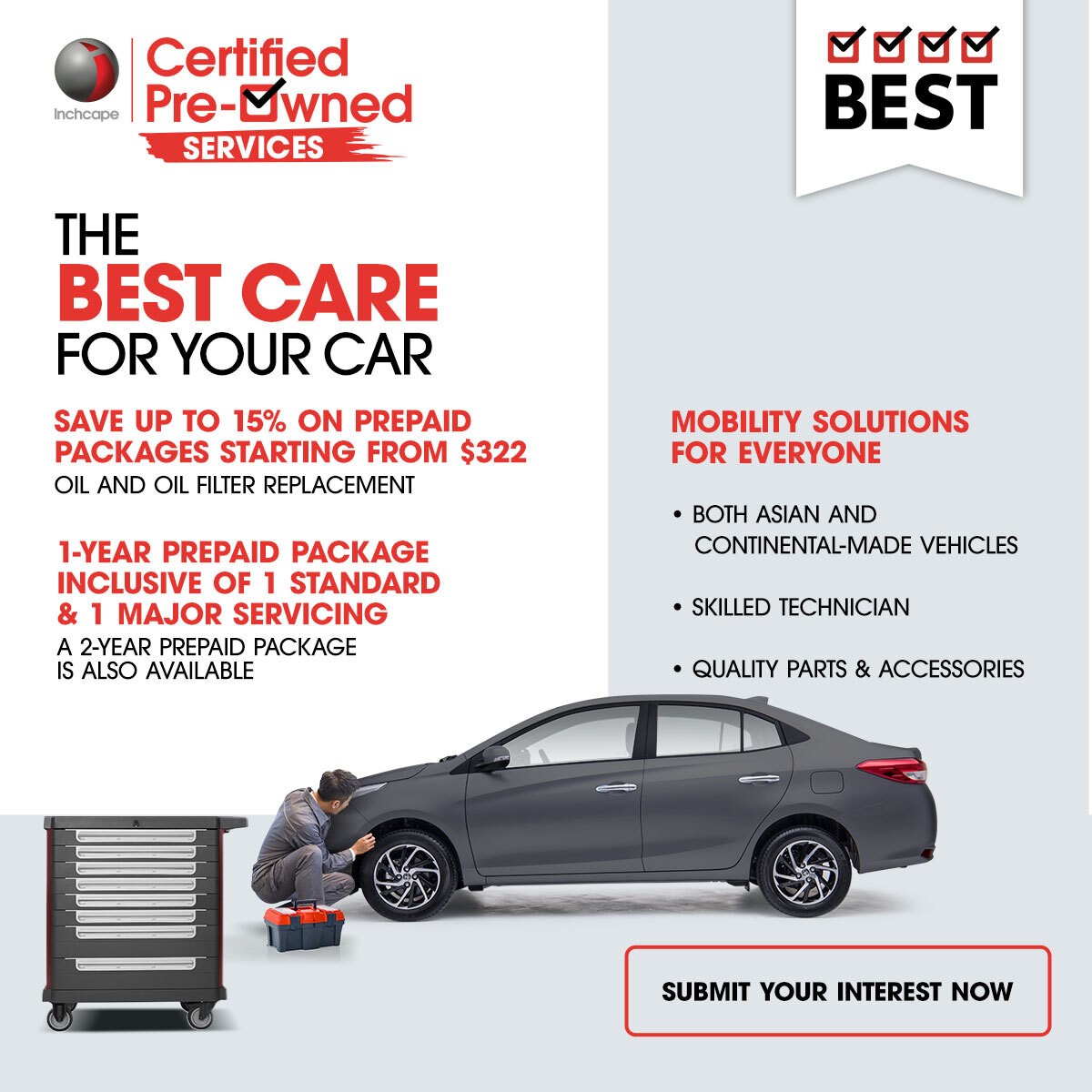 Give your car the BEST care it deserves—without missing any important servicing that it needs. Starting from $322, our Prepaid Package includes:
Standard servicing for oil and oil filter replacement
Major servicing with additional air filter replacement
Enjoy even greater savings with the 2-Year Prepaid Package.
Whichever you choose, we'll provide skilled technicians, quality parts and accessories—and a team that cares about your car. Limited slot available, submit your interest now.
T&Cs apply.