Guide to Buying a Used Car in Singapore
If you're shopping for a used car in Singapore and something has caught your eye, here's how to evaluate if you're getting a good car deal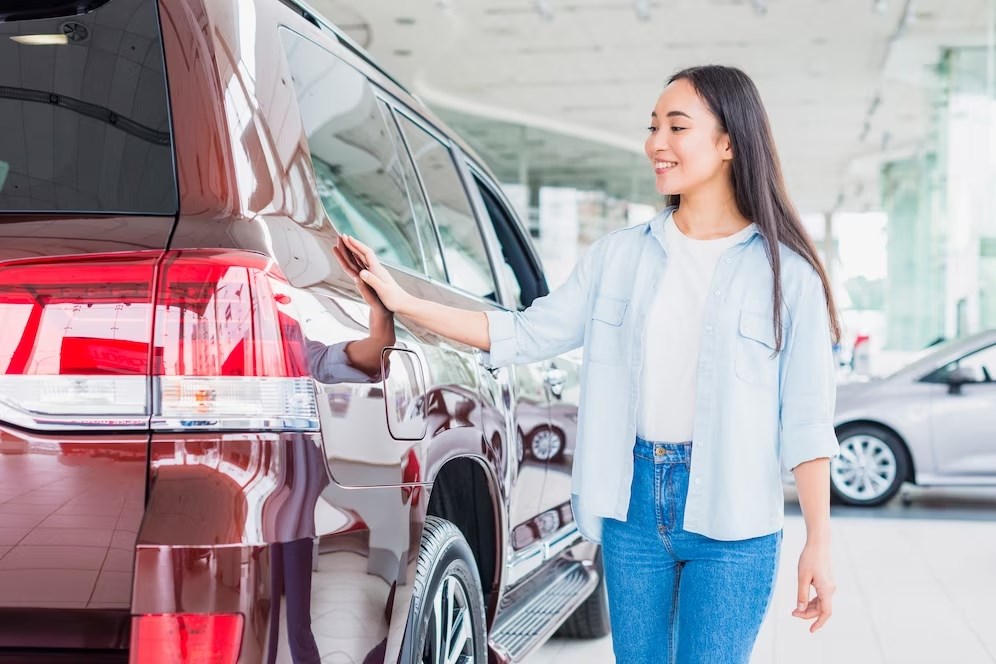 With high coe prices in Singapore, buying a used car may be a good option for those on a budget as it requires a lower down payment compared to buying a new car. Here we give you a start-to-finish checklist of how to go about buying a pre-owned car in Singapore.
1. Choosing the Right Car Type for your Needs
First, consider exactly what car brand and car type you want. The allure of luxury sports cars is strong, but there is no such thing as the best car — only the best car that suits your needs, and everyone has different requirements.
A compact hatchback might be best if you and a partner and you'd rather not spend so much on a car. If you have a young family, you might want to consider a small or medium SUV and a 7-seater if your family size is bigger. Figuring out what you would use the car for is important too. Is it for your daily commute or for quality time and fun outings with family and friends? You can find out more about each car type here.
How well equipped are your shortlisted cars on safety features? Airbags are the standard fit these days, but you should also think about advance safety features such as electronic stability control, lane keep assist, lane departure warning, and blind spot warning systems.
Other factors like car engine type are important considerations as well, as a hybrid drivetrain would mean you spend less on fuel and get a lot more mileage. The size of that engine will also affect your annual road tax paid.
2. Research & Shortlist Potential Used cars for Viewing
Once you know what you'll be using the car for, you can choose the cars you like best and make a list. Make a note of the used car prices, fuel efficiency, age of the car, and also the annual depreciation sum, which is how much value the car drops annually.
The age of the used car is important because you can deduce things like if the car is still under warranty, how much COE rebate you can obtain if you deregister it, and what sort of loan you will be eligible for.
Going on online forums and reading reviews will also pay off, as you get an insight into the car-owning experience and common problems current owners face. If you need more assistance with your research, you can refer to CarBuyer's extensive review archives through the years to find more about the kind of cars available and whether they suit your needs.
3. Do the math — Calculate the estimated cost & car financing options
By now, we're sure you're aware that owning a car in Singapore is a big financial commitment. Besides that, crunching the numbers after factoring in the loan details, petrol, parking, annual insurance, road tax, inspection, regular maintenance, and service is no small feat either. It might be tempting to be the envy of your peers in a fast luxury car, but is that the best choice for your budget?
You can keep track of the car price list and these numbers in a spreadsheet, which will allow you to compare the price of owning a certain type of car against another. The LTA website also provides an expense calculator, which will help calculate the costs of owning a car. It is also worth adding a few extra thousand to your budget to safeguard against any surprise problems.
Deciding where you want to purchase your car from is also important, as private car sellers might not provide benefits that reputable used car dealerships like Inchcape Certified Pre-owned might offer, such as 145-point vehicle health checks, warranties, and in-house financing options.
Considering the benefits between a PARF (Preferential Additional Registration Fee) car and a COE car is important as well. PARF cars are less than 10 years old and will give you a rebate when you deregister and scrap it. Depending on the age of the car, the rebate can yield 50 to 75 per cent of the ARF (Additional Registration Fee). ARF itself is worth 100 to 320 per cent of the car's open market value (OMV) and increases with the OMV.
A COE car, however, is a car older than 10 years and will yield a COE Rebate if you scrap it before COE expiration. What you get in the rebate is the value of the unused COE left. Because if they are older than 10 years, COE cars also tend to be cheaper than PARF cars. But keep in mind that while they may be cheaper, their age might bring a slew of maintenance issues along with it.
And lastly, take note of the car's annual depreciation. This will give you a good idea of how much it will cost to own the car each year. Generally, a lower annual depreciation is what you're after.
4. Inspect the car yourself
Now that you have a list of potential purchases along with the details for comparison, the front runners become much more obvious. Once you're down to less than five, you can venture out and actually view the cars in person. You can also request for the service history and find out more details about the car in person too.
You don't have to look too deep, but it's prudent to take your time and check for leaks, damages, repairs, and noises where there shouldn't be. Keep an eye out for any issues with suspension and tyres, bumps, dents, discolouration, or roughness on the paint job that may be masking poorly repaired accident damage. On the interior, check for any weird smells, stains, and cracks in the upholstery.
You should also ask the seller about how many owners the car has had and any previous accidents it has been in. This will make you privy to what might cause you issues down the line and how much you could stand to make if you decide to sell the car in the future.
Take note of its mileage and fuel efficiency as well, as low and high mileage both come with their respective pros and cons, but service history is an important factor in considering the mileage. A low-mileage car with no service history versus a higher-mileage car with all its service visits checked off might give you greater peace of mind.
An older used car might also not have the same fuel efficiency as when it first rolled off the production line, which can mean more frequent visits to the gas station and more money out of your wallet.
5. Test drive the car
Make a note of whether the car interior is to your satisfaction, if the storage space is adequate for your needs, and how your passengers and even children might experience the car. If you are able to, test drive the car to understand how the car does when merging on expressways, driving through corners, making U-turns, and braking. Inchcape Certified Pre-owned has professional sales consultants who can recommend test drive routes, but they do also require the customer to place the sales deposit to commit first.
Most importantly, turn off the stereo and listen for any weird clunking or repetitive noises which could indicate mechanical problems. Reset the fuel efficiency meter and take note of it again at the end of your drive – if it seems excessively high, that could also indicate problems. But mostly, the drive is just to verify that the car works as it should and nothing majorly wrong with it.
Certified pre-owned (CPO) vehicles
As we mentioned earlier, buying your used car from a trusted used car dealership like Inchcape Certified Pre-owned comes with ease of mind. A certified pre-owned car is a used car that's been thoroughly inspected and repaired as needed and has a clear service record.
Inchcape Certified Pre-owned meanwhile, likely offers the biggest supply of pre-owned Toyota and Lexus models in Singapore and is certified by official distributor Borneo Motors. Vehicles are required to go through a rigorous 145-point vehicle health check to ensure their quality before they are put up for sale. They also come with a 12-month warranty, saving you money on any issues for at least the first year of ownership.
New pre-owned cars are continually added to the website, so check the website regularly — you just might find your dream car.